At the meeting tonight of the WUSD School Board, Dr. Lamar Collins was announced as the new Windsor High School Principal. He is excited to be part of the Jaguar Community and is looking forward to meeting you all. A press release with additional information will be posted soon. Welcome Dr. Collins!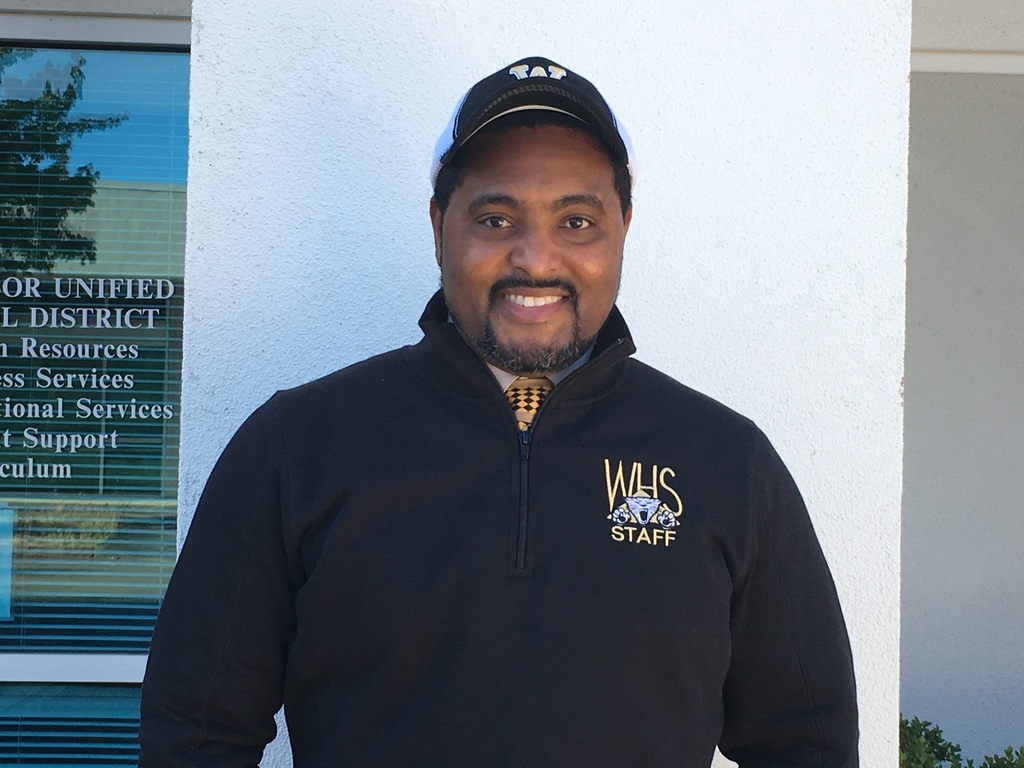 The Board Meeting originally schedule for tonight, June 11, 2019 has been cancelled and rescheduled for Monday, June 17th, at Windsor Middle School Library. Closed Session will begin at 5:30. Open Session will begin at 6:00. We apologize for this late notice of continuance.

WHS does not have extra guest seat tickets for graduation. There is overflow seating in the back, Rows 44-55 (approx 650 seats) in fact! Plenty of room for extra family members. These seats are available on a first come basis, no tickets required, and of course standing room is also available.
Please read WHS Graduation/Senior Timeline located on WindsorHS.com. Click Menu>Resources>Parents>Parent Resources.

Stakeholder Engagement Meeting We will be holding a meeting to hear what our community would like to see as characteristics of our new WHS Principal. June 3rd, 5:30 p.m. in room B124 at Windsor High School. If you can't attend and/or would like to provide individual feedback please send your thoughts to:
WHSPrincipalSearch@wusd.org
Graduation Seat Tickets will be distributed Today & Thursday at lunch. All school, athletic & library fines must be paid and Naviance Senior Exit Survey completed. **Photo ID required** IMPORTANT: Please read the Senior/Graduation Timeline on
www.windsorhs.com
WHS Graduation is quickly approaching! Please read the Senior/Graduation Timeline on windsorhs.com. Make sure all school, athletic, books fines are paid and your Senior Exit Survey is completed.
Download the "Windsor USD" App today! The "Windsor USD" app allows users direct access to current news, announcements and important notifications. Customize the app to display information for a specific school site.The app is available for iOS & Android devices.

Senior Project Presentations are coming Wednesday, April 10th. We are looking for community panel members. If you are interested in being on the panel, please complete the google form here:
https://tinyurl.com/y3jwc564
Thank you for all you do! You are so appreciated!


It's not to late to get Prom Dresses through the Princess Project! To make an appointment to shop for a dress, all teens have to do is text "hello" to 707-708-4185 and follow the prompts. Their pop-up shop is at Coddingtown Mall in Santa Rosa; they are between Bath & Body Works and Famous Footwear.

Seniors and Senior Families: Jostens will be on campus this Friday, March 29th during break and lunch to deliver graduation announcement orders. This delivery does NOT include caps and gowns, those will be delivered later in May. Look for the yellow Jostens tent!

Congratulations To Vineyard Academy! Last week, all of Vineyard Academy attended the Educating For Careers Conference and were honored with Distinguished Academy status from the California Department of Education, High School Initiatives office. This honor makes Vineyard on of the top five out of the 424 California who are designated Lighthouse Academies and Distinguished Academies.

Message to Parents of 2019 Seniors: Graduation is quickly approaching! Jostens deadline for ordering caps and gowns, graduation announcements and accessories is April 1st. The website to place your order is:
www.jostens.com
. Don't delay, order today!

Board Approves 2019-2020 School Year Start and End Dates. First Day for Students, Wednesday, August 14, 2019. Last Day for Students, Friday, May 29, 2020. More details to be published soon.

The High School Safe Routes to School (SRTS) Program at Windsor High School is excited to present the Recommended Routes to Walk and Bike to School Map. This Recommended Routes Map provides you with information to improve your choices as you walk, ride your bicycle, carpool, or bus to school. The suggested routes were developed based on parent and student input. The map includes: Suggested Walking, Biking and Transit Routes to School All school access points, including pedestrian-only access points Tips for walking and biking safely Bikeway Classifications Guide *PICK UP A COPY TODAY AT THE Windsor High Front OFFICE!* Map Distribution Newsletter Blurb_SPANISH El Programa de Rutas Seguras a la Escuela (PRSE) de la Escuela Secundaria en Windsor estan emocionados a presentar las rutas recomendadas para caminar y andar en bicicleta con un mapa para llegar la escuela. Este Mapa de Rutas Recomendadas le proporciona información para mejorar sus opciones para caminar, andar en bicicleta, compartir el vehículo o el autobús a la escuela. Las rutas sugeridas fueron desarrolladas en base a los padres y aporte del alumno. El mapa incluye: Rutas sugeridas a la escuela para caminar, andar en bicicleta y tomar el autobús Todos los puntos de acceso a la escuela, incluidos los puntos de acceso solo para peatones Consejos para caminar y andar en bicicleta con seguridad Guía de clasificaciones de Bikeway (ciclovias) Para mas informacion, contacta La coordinadora ECO2school: Amanda Begley Correo:
amanda@climateprotection.org
Thank you for attending our Community In Circle Event! Please take a moment and complete this survey regarding your experience. ¡Gracias por asistir nuestro evento de Comunidad en círculo! Favor de aprovechar el momento para cumplir esta encuesta acerca de su experiencia.
https://www.surveymonkey.com/r/WF2XRRH

Don't Forget! Our Community in Circle Event is tonight, January 25th from 6:30 - 8:30pm in our WHS Theater. Come experience the community work our WHS Circle Keepers are doing with Restorative Practices!
Final Exams, December 17 - 20, 2018
Welcome to Windsor High School!